About Hyperblock
Crypto Asset Investment Management
Investing in Successful Blockchain projects Since 2014
We aim to create and maintain the world's best framework for tokenized funds to deliver investment opportunities in both the real world and crypto economies.
This brings blockchain flexibility to fiat instruments, and the benefits of accumulated financial wisdom to crypto investments.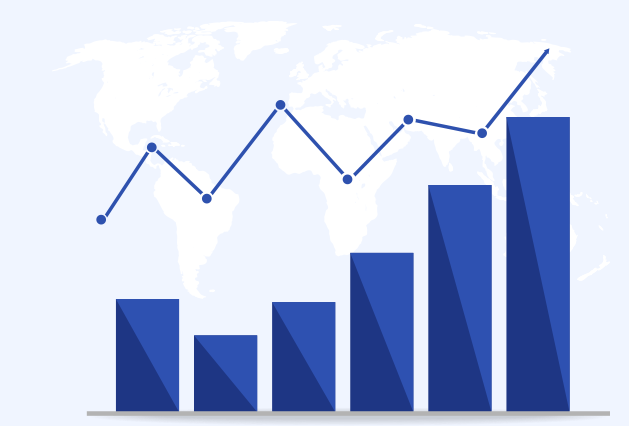 Harnessing synergy between blockchain and venture capital.
We don't just write a check, we get involved. We provide unique scaling expertise, deep reach into distribution channels, and access to top talent in our incubator in Porto.
RISK DIVERSIFICATION
Fund offers a portfolio of investments for potential higher return and larger diversification of risks than exposure to individual cryptocurrencies
TRANSPARACY
Fund is fully transparent and compliant with SEC regulations and other relevant regulatory requirements. Montly reports on our current NAV are expected.
LEVERAGE
Fund gets better terms on pre-sales than individual investors with smaller checks
BUSINESS ACCELERATION
Fund focuses on scale-up, partnerships, and exits of portfolio companies
Security Tokens
Invest with us
Number of tokens for sale
14.250.000 HBC Tokens
Acceptable Currencies
We accept EUR, USD, SEK, BTC & ETH
Minimal transaction amount
€ 2500
Roadmap
The Timeline
premble
January 2018
Company Incorporation
August 2018
Signing Phase
Frequently Asked Questions
Below we've provided a bit more information about our upcoming STO, Token distribution, investment philosophy and few others clarifications. If you have any other questions, please get in touch.
Is there a liquidation option?
Like most closed-end funds, Hyperblock Capital's Fund does not guarantee or facilitate direct liquidation. The nature of the fund as a venture capital fund means that continual liquidity cannot be provided. If you are looking to sell your HBC tokens, you have to do so on exchange. HBC tokens will be traded on exchanges shortly after release on main net.
How are the returns & dividends paid?
The fund will provide two types of returns to its investors. First, the fund carries out traditional equity investments in companies and provides capital gains to investors upon exiting portfolio companies. Second, the Fund also invests in tokens of portfolio companies, by taking a low cost option on the tokens and helping conduct a compliant and successful ICO. When a portfolio company conducts an ICO, the fund will sell a portion of portfolio company tokens. Investors can expect the first token liquidity to be available on exchanges within the first 12 months of the fund's operation.
What is the lifetime of the fund and under what circumstances will the fund be liquidated?
The fund's lifetime will be finite and the fund's holdings will be liquidated and distributed to token holders at the end of operations and partially at each quarter of profits. Hyperblock Capital has reserved the right to determine the lifetime of the fund in order to be able to protect the interests of investors. For example, if the token is trading at a premium, it would not make sense to close the fund and pay out the ANAV to token holders which would be lower than the exchange price. If the token is trading below ANAV and returns are being realized, the buy-and-burns will lift the price back up. However if the token trades below ANAV and the ICO/STO market is in decline with no prospects of returns, it would be responsible to consider closing the fund and allowing token holders to realize the gains through the distribution of the ANAV.
Can I participate if I'm a US resident or citizen?
The offering will be made under the exemption from registration with the U.S. Securities and Exchange Commission pursuant to Regulation D, Section 506(c) of the Securities and Exchange Act of 1933. We encourage you to consult the relevant rules and regulations and, if necessary, seek independent legal advice to determine whether or not you would be eligible to participate in the offering.
Whats is the funds legal structure?
The fund itself is a traditional Cayman Islands Limited Partnership with a General Partner and a Management Company. Issuer of the HBC tokens most likely will be a Singapore or Gibraltar limited company. Issuer – the tokenizer – will then invest all proceeds into the Cayman Islands Limited Partnership and become one of the fund's LPs.
What fees will Hyperblock Capital Ltd. charge on the Hyperblock Fund?
The only ongoing fee paid to Hyperblock Capital is a performance fee. The Hyperblock fund performance fee is calculated as 12.5% of the fund performance for the quarter, where performance is defined as the realized gain in the fund value from a USD perspective. The fee is only applicable if the closing balance is greater than the opening balance adjusted for unrealized gains, dividends and performance fees paid in respect of the previous quarter.
After the STO, in what way is the open market price of the HBC token linked to the assets (valuation) of the fund?
The price of the token on the open market is determined by market forces and cannot be predicted. Regarding the valuation of the fund and the value allocated to each token, fund managers will continuously report the ANAV and NAV of the fund. It is reasonable to expect that the market will then decide the price of the token relative to these reported values. When the fund is eventually wound up, token holders will receive the ANAV of their tokens.
How and when will buy-and-burns take place?
The buy-and-burn process will be triggered when the overall valuation of the fund exceeds Adjusted Net $30M USD. Once this condition is satisfied, 50% of the returns realized each quarter will be used to purchase HBC tokens on the open market for burning. Burning will be carried out by sending the tokens to the Ethereum zero address. The token buying using this allocation will take place throughout the subsequent quarter. Tokens purchased will be burned in short succession.
Why is Hyperblock Capital doing a STO instead of a raising capital the traditional way?
The total balance ($15m) will be collected in fiat and cryptocurrency. We want to give both smaller individual investors and large traditional institutional investor an equal opportunity to participate. It is not economically feasible to accept small fiat investments in a traditional VC fund. The ICO process provides an efficient channel for smaller investors to participate. Because we are a blockchain-focused fund, we want to tokenize the fund and go through the process that we think many of future portfolio companies will also follow.
When will the HBC STO finish?
The HBC Security Token Offering (STO) will end on the 31th December 2018, or when the hard cap of 60M USD is reached. Thereafter no further tokens will be issued, and you will only be able to purchase HBC tokens once they list on exchange.
Does the fund sell security tokens?
Yes. We are fully compliant with U.S. regulations and only allow accredited investors from this market to invest.
When I contribute to the STO in BTC or ETH, what exchange rate will be used to calculate my contribution in USD, and so the number of tokens I receive?
During the STO, a live exchange rate will be used to calculate the USD value of your contribution. The exchange rate will be an average of the live exchange rates of major exchanges (eg. Binance, Bittrex, etc), weighted by the 1 minute trade volume on each exchange.
Is valuation of the tokenized company being calculated after acquisition as well?
Their value is determined based on the offering price when such portfolio company tokens become liquid and traded on crypto exchanges. This is different from the value of equity, which typically gets valued at each outside financing round and ultimately the exit.
What is the minimum amount I can invest in the STO?
A minimum investment of $2500 (in either EUR, BTC or ETH) is required for participation in the STO.
What is your expertise of investing in blockchain?
Blockchain, is a novel and high-impact technology. Real success lies in picking the best applications of blockchain that serve large market needs. This defines our team's skills. The Fund's founding partners successfully invested in high-profile blockchain projects in the past three years, launched numerous key blockchain ecosystem projects, ICO and helped service providers.
Why would I invest in the fund instead of investing directly myself?
The fund, through the combined networks of its partners, advisors and portfolio companies, has early access to wide-ranging investment opportunities before they become known to the wider public. Also, funds typically invest larger amounts than an individual investor and are able to negotiate better terms on larger checks.
Where is the fund's size of $15M coming from?
Based on the partners' prior VC experience of a successful yet agile fund, $15m is perfect start for a early-stage fund like Hyperblock, we believe this is an optimal fund size for a small VC fund. It provides the partners with an opportunity to spend a meaningful amount of time with each portfolio company and offers sufficient diversification across the entire portfolio.
How many companies do you expect the fund to invest in?
We are aiming to get involved on a venture level with 4-6 companies and invest in max 10-20 ICO/STOs a year.
What is Hyperblock?
The Hyperblock Capital Fund is a closed-end active cryptocurrency venture capital fund. The focus is on early stage investment opportunities in the blockchain space. These opportunities are typically associated with the prospect of substantial returns. A summary is provided in the opening pages of the investment paper. There are a number of benefits which flow from participation in Hyperblock. Non-exhaustively: It removes barriers for the average investor in terms of access to private sale rounds - rounds which are often accompanied by pronounced bonuses. The burden on investors to conduct due diligence is also removed, with participants benefiting from comprehensive vetting processes conducted by experienced developers and financial professionals. The Hyperblock team not only invests, but assists on a technical level with the project realizing its full potential. We have experienced developers on hand who can provide smart contract and other technical review, for example. The Hyperblock team are experienced in conducting STO/ICOs, and have industry knowledge and connections to bring to bear (for example, with advisers and exchange listings). The company is in a strong position to negotiate for discounts.
Whats your motive to start a fund?
Our fund's mission is to help grow the blockchain ecosystem through a combination of impactful investments and hands on work with portfolio companies. Our team have a unique opportunity to give back to the industry, responsible for potentially one of the most massive wealth creation events in history. Furthermore, being an investor gives you unique access to the fund's brand power and networking opportunities.
Does the team have any prior venture investment experience?
Yes. A number of the fund's partners are also on the management team of Hashgraph Capital and Digital Assets Group which is a privately held blockchain venture capital company. Hashgraph Capitals returns are in the top 10th percentile of global VC funds in its vintage.
What is Hyperblocks strategy for realizing returns?
This question is difficult to answer in a straightforward way, as it is largely contextual: this will be evaluated on a case-by-case basis. It will depend, for example, on whether assets are illiquid (i.e. subject to vesting requirements). Fund managers will consider the overall market, and leverage their experience as well as insights that can be gleaned from analysis of data. Generally, the investment horizon is short-mid term, with a high turnover. You can read more about this in our investment paper.
When will my HBC tokens become unlocked for trade?
HBC tokens will be unlocked and transferable for trading latest of February, 2019.
What is the meaning of the NAV?
As per the Investment paper, the Hyperblock Cpaital Fund will display an official Accounting NAV which is made up of the following components: Liquidity Pool: This is comprised of liquid assets typically in the form of BTC, ETH, USDT or any other form of currency used to make investments into upcoming STO/ICOs. These assets will have a live price, and fluctuating market value. Listed investments: This is made up of all the crypto-assets the fund has received through investing in various STO/ICOs. These assets will be listed on an exchange and therefore have a live fluctuating price and market value. Unlisted Investments: This portion of the fund is comprised of investments that the Hyperblock Capital Fund has made, but that have not yet listed on an exchange. The value of these investments will therefore be carried at cost, which is the USD amount that Hyperblock has invested in each project. When each investment lists on an exchange and a market value can be determined, they will be moved into the Listed Investments section of the NAV. In addition to the Accounting NAV, fund managers will display 3 'Directors Estimates', which are different scenarios that aim to predict what the HBC NAV will be once its unlisted investments list on exchanges. In the Accounting NAV, unlisted investments are valued at cost. This value does not take into account the commercial terms Hyperblock has negotiated such as discounts, bonuses, and percentage of raise, which can significantly increase the value of these unlisted investments. The Directors Estimates, therefore, provide a more realistic appraisal of the Hyperblock Capital Fund's NAV. The scenarios will provide a NAV that assumes the investments list at varying prices from their public sale STO/ICO price. Where a percentage of raise was negotiated, an amount of funds raised by the STO/ICO will also be incorporated.
What is the typical investment horizon of each ICO/STO investment?
This will be evaluated on a case-by-case basis, dependant on the goals of the fund as well as the negotiated vesting structure. Fund managers will leverage their experience and market insight in weighing up discounted future returns versus the opportunity to reinvest and realize quicker returns. Many early stage investments are structured such that the purchased tokens vest over time. In these cases, there is a minimum commitment that determines when assets can be sold and returns realized. This, together with strategies aiming to realize long-term growth, help define the investment horizon. Typical vesting structures range between three months and one year. It is fairly unlikely that Hyperion will hold significant quantities over the long term (1 year+) unless the fund has been able to recoup at least the initial cost of investing. Learn more by reading Hyperblock Capital Investment Thesis.
What does Hyperblock do with funds raised from investors from the initial raise of capital to the actual STO?
98% of the total amount contributed during the STO will go directly towards the underlying venture fund. 2% of the total amount invested is set aside for operating expenses, legal and security.
Hyperblock News
Hyperblock
Partners
Our partners support the funds growth through co-investment, technical development, and most of all strategy advisory.